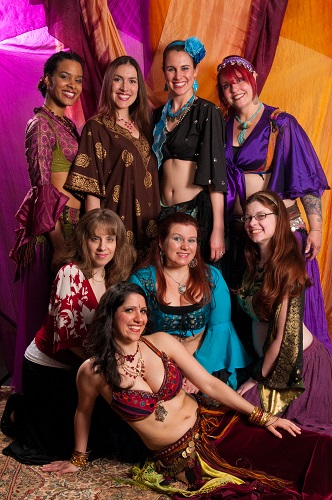 Little Shimmy Belly Dance Classes
Belly Dance Class Sessions are not currently being offered on a weekly basis. Private lessons, online or in studio, and personal coaching is available.
All levels classes:
7:00-8:00 pm Fridays -- Bodiography in Squirrel Hill - 5824 Forbes Ave. Pittsburgh PA 15217
Offered by La Belle Sultana director, Anella.
For the most up-to-date Class Info check the Google Calendar at the bottom of this page.
Private Lesson Information
Private Lessons -- $45 per hour plus studio fees
Online Coaching Package -- $50 per hour for 3 or more hours
Private Lessons- By appointment
Time can be booked as a private lesson or a group semi private. Each student will be working on a personal choreography; can be a solo or small group, which will be part original work of the student, with guidance and instruction of Berna. In addition, students are also free to work on solo improvisation skills with Berna.
--Classes are by appointment. Time may be shared at the group/semi-private rate.
--Private lessons are open to all levels
--Performance preparation is open to troupe and all other intermediate level dancers
--Variety of music and stylistic choices available
--Students will have an opportunity to be featured in a future showcase
--Private Instruction - $45/hour plus studio fees
--Semi-private - $20/person/class plus studio fees
Please email me to register. If you would like to PayPal your class registration, please send it to:
lilgreendragyn@gmail.com.
Please indicate that this is for class, and include your name and the class you are registering for! Thanks, and hope to see you there!
center>Click here to view full screen